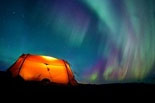 Outdoor camping supplies include everything that you need to make it through a few nights in the wilderness. This list will include equipment for protection from the elements, cooking utensils and equipment, sleeping gear and emergency lighting. Apart from these there are eating implements such as spooks, forks, plates, cups and knives.
There is also the inclusion of the very important water purification tablets. With these implements you can plan the most fun filled camping trips of a lifetime. A well planned camping kit will keep you safe from the changing weather conditions, allow you to prepare good meals and rest when you are tired, all this and easy portability too. Many campers like to include some sort of entertainment equipment such as a ball game or board game, fishing, hiking, boating and even hunting are all forms of entertainment campers undertake on a camping trip.
Emergency equipment is the most important of the camping kit and is most often ignored by many in their excitement of putting together camping tents and other equipment. It is very essential to be prepared for an accident at any time. This preparation not only includes having a first-aid kit but also means being prepared with the knowledge of what needs to be done in the event of an accident. Be sure you add some simple emergency medical kit to your camping gear.
There are many first-aid kits available in the medical stores and they are small enough to not take up too much place, and yet are well equipped with the right medication. These first-aid kits will include bandages, gauze, insecticide, and antifungal ointment and pain relievers such as sprays. Some additional items you must keep are chap sticks, anti-diarrhea pills and saline solution.
Once you have taken care of the emergency medical kits you will want to give some though to comfort during the trip. So give some though to the kind of shelter and bedding you will like to have. Choosing a comfortable place to camp and preparing it for the next few days is important to make a good trip. This will ensure you have a good rest and leave you rejuvenated the next day to enjoy the natural out doors and any activity you may wish to undertake.
Make sure you choose a lightweight but comfortable sleeping bag for your kit. Also include a waterproof trap such as a plastic sheet to spread on the ground over which you can set up your tent. This trap will keep out the moisture from the tent and the bag. Then include a sleeping pad, which is a padded mat you place your sleeping bag on. Then there is a selection of tents, choose one that fits your needs, not too heavy or big, just big enough to protect you from the elements.
Last but not the least is your cooking implements and equipment. Get yourself some canned food and drinks that need the minimum preparation. However, you will need to have some sort of fire equipment and will be able to pick up a compact stove at the local store. Keep your eating utensils to a minimum as with the other items and you will have yourself a compact, lightweight camping kit to last you many enjoyable days of camping in the lap of nature.
Abhishek is a Camping freak! Visit his website www.Camping-Guru.com and download his FREE Camping Report "Camping With The Family: How To Have A Safe, Fun, And Inexpensive Vacation" and learn some amazing Camping tips and tricks for FREE. Learn how to have the perfect vacation on a shoe-string budget. But hurry, only limited Free copies available.
Article Source: http://EzineArticles.com/?expert=Abhishek_Agarwal